SALES & MARKETING DIRECTOR W/M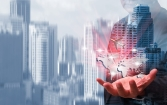 Référence de l'offre :
SMD – 0212


Poste pourvu
Prestigious Bodega based in Spain, is recruiting its: Sales & Marketing Director
Détail de l'offre
Introduction :
Under the direct authority of the owners, you will drive performance and growth with responsibility for marketing strategy and sales plans. You will be in charge of developing the whole portfolio of the Bodega on different markets, especially German, Switzerland and local market, with the priority to open new clients through different distribution channels: professional, individual, online shop… You will ensure the commercial strategy in local and international markets. You will also be in charge of defining and applying the Marketing and Communication strategy.
Missions :
Missions : • Propose and apply Sales and Marketing strategy for local and International markets. • Manage the commercial development of the structure: optimization of positioning and volumes, management of promotional activities, performance and profitability through regular meetings with the clients. • Be responsible for budgets. Analyze deviations and implement corrective actions. • Identify and prospect new potential customers. • Develop and optimize the means to ensure the development of turnover. • Develop and maintain a consistent corporate image and ensure that the brand is well communicated across all channels. • Validate budgets and annual marketing plans. Ensure their proper implementation and any corrective plans during the year. • Coordinate sales and marketing campaigns and initiatives to achieve business objectives (wine tasting, weddings, shootings…)
Profil :
Profile: You have an experience in a similar position and you already worked in wine & spirits field. You are proactive and autonomous. Your rigor and interpersonal skills will allow you to succeed in your missions. You are dynamic and able to adapt yourself to different people. You speak currently Spanish and English and you have a drive license.
Contact :
Please, send your CV under the reference Réf. SMD – 02121 to: rv@giraudierconseil.com .
Date de publication :
02 mars 2021
Retour aux offres